Rhein Ruhr Durgotsav 2020 - Düsseldorf Durgapuja
The first ever event of ICCHE was also the biggest festival of Bengalis, Durga Puja. With the pandemic looming large,  all possibilities of a full fledged celebration was nipped in the buds. ICCHE took an initiative to celebrate Düsseldorf Durgapuja virtually this year, on its online platform.
We are proud that our online Durga Puja celebration reached over 70k people within a short span of 2 weeks, and garnered over 25k interactions! Being our first ever virtual program, we are really proud of what we could achieve. 
Highlights of our 5 day Online Düsseldorf Durgapuja Celebration!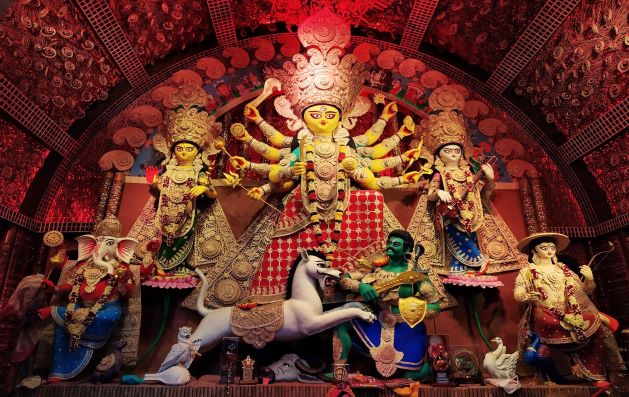 Düsseldorf Durgapuja Wish Antara
Düsseldorf Durgapuja Mahashasthi  celebration began with an online ritual of Ma Durga's Bodhon and Shasthi Puja, followed by a special Maha Shasthi cultural program. The first edition of our digital magazine, ICCHEDANA, was also released. Click here to get your copy! 
Watch the full Cultural Program of Düsseldorf Durgapuja Mahashasthi below. 
The 2nd day of Durga Pujo, Mahasaptami,